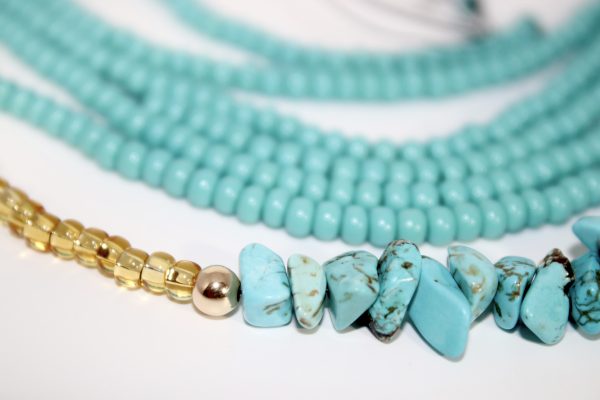 TRUTH II Prosperity (Prosperty Waistbeads Included)
$169.99
Limited: Purchase today and receive FREE matching Prosperity (Gold) Waistbeads strand!✨
TRUTH ll Prosperity Waistbeads is for the queen looking to unlock abundance through the power of voice.

Feel the power and confidence that comes with an open and active throat chakra 🗣✨
To resonate, connect with others and manifest through speech ❤️✨
Strand features a Stunning Turquoise crystal centerpiece, sealed with 10K Gold followed by prosperity pattern ✨
Limited: Purchase today and save 50% and receive FREE matching Prosperity (Gold) Waistbeads strand!
Don't miss out: after this deal expires you'll have to pay full price for each strand separately!
Want to learn more about chakra healing?
If you're having trouble speaking up for yourself or feeling misunderstood whenever you do express yourself – it's a good sign your throat chakra is blocked.
Learn how women are tying the knot to help unblock their chakras here