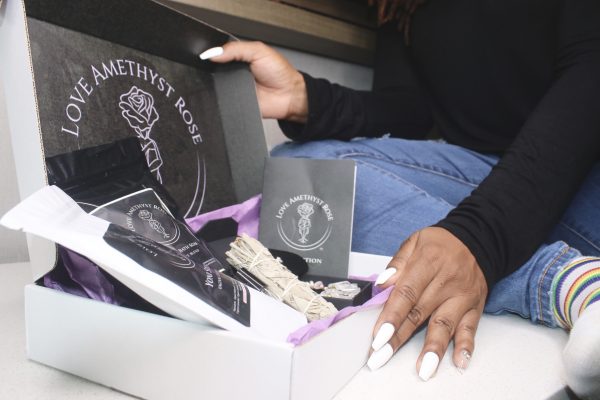 Your Self Love Box 📦 has arrived 👇🏽
Featuring our never before released Eros Waistbeads ✨ and a bunch of other exclusive Self Love goodies designed to exalt your femininity!
Your Self Love Box will include 👇🏽
Eros Waistbeads Strand ($249)
Features 14k gold filled beads with freshwater pearls and cleansed clear quartz. ✨
Heart/Sacral Chakra Yoni steam ($25)
Blended to cleanse and rejuvenate the womb to help you boost fertility, reduce or eliminate pain and strengthen feminine sensuality.
Herbal Bath Soak ($20)
Revives your body by relaxing and easing muscle pain. Also improves your sleep quality and vividness of dreams.
Sage & Palo Santos ($15)
To cleanse your sacred space, create oras and aromas. (to be discontinued)
Charged Crystals ($15)
To carry or decorate your personal spaces.
Eros Self Love Perfume Oil ($20)
Natural. Infused with Jasmine, roses, rose quartz and special ingredients to enhance mood and positive energy.
Value of $326
for only $139 you're getting a care package 📦 filled with of the BEST Self Love essentials on my site!
Plus you'll get my exclusive Eros Collection Waistbeads that are NOT featured on my site.
Secure yours before it's too late ❤️
Love Amethyst Rose