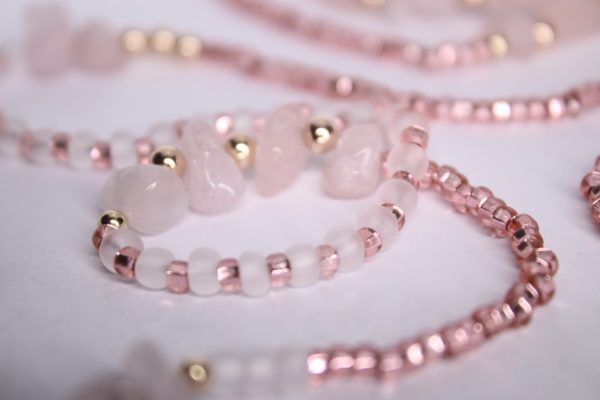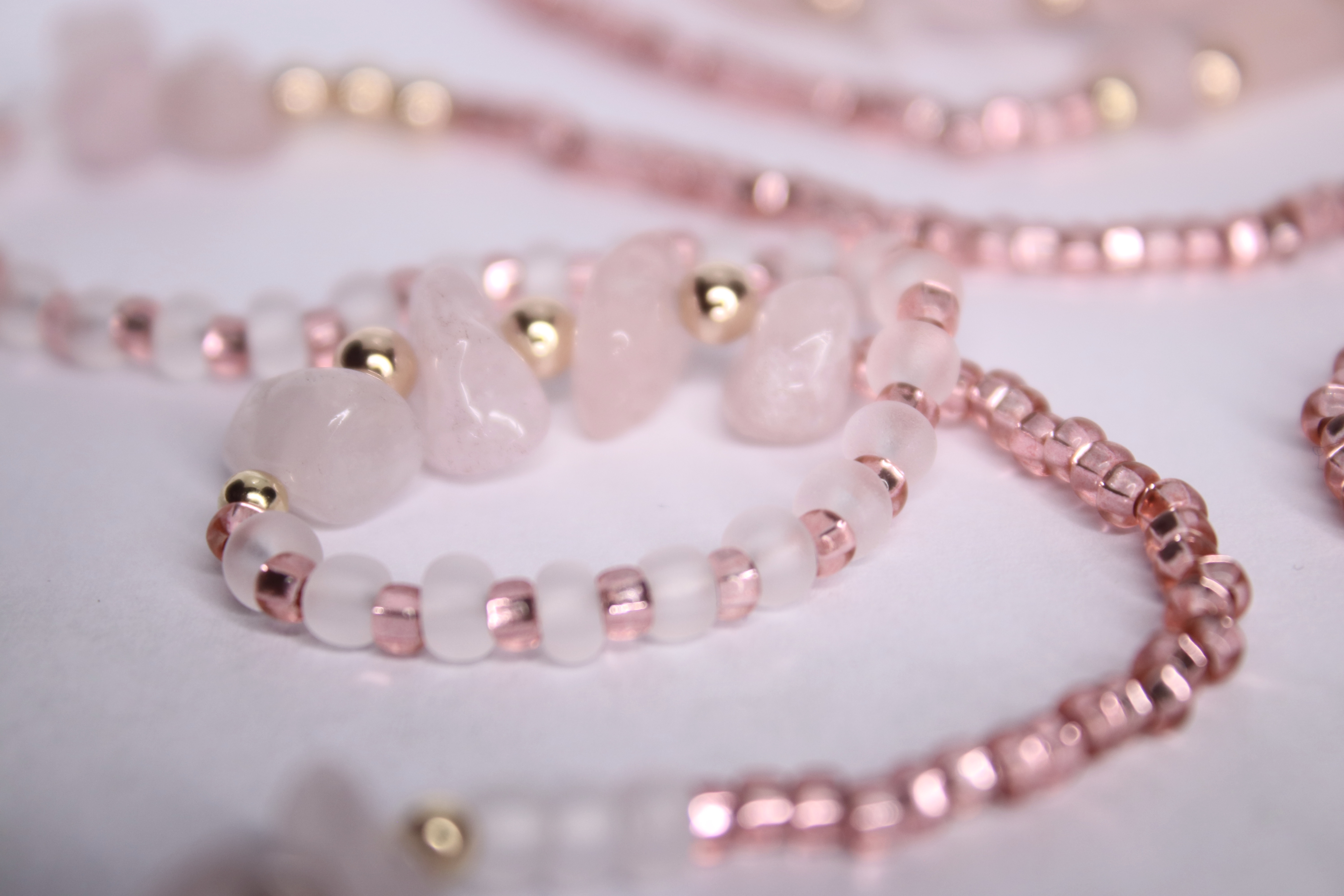 $379.00
Are you READY to fall in Love again?
SL II (Goddess Edition) Waistbeads represent the highest expression of Self Love!
⚠️ Warning
You won't find these Waistbeads anywhere else!
SLII is a Highly Seductive strand with unmatched elegance fit only for a Queen rising to the next level of her Self Love journey.
Wear these Waistbeads to:
✨ recognize milestones in your personal growth.
✨ enter a new commitment. (ex: marriage)
✨ welcome a major change into your life (ex: love, finances etc…)
✨ cut ties with a narcissist.
Feel the Confidence Boost that comes after tying SLII Waistbeads.
If you've settled for less or taken the back seat in life use SLII Waistbeads to reclaim your true worth.
No Self Doubt can exist from within this aura.
SLII Waistbeads are dripping with 💧:
✨ 14k rose gold filled beads to stimulate solar plexus chakra associated with confidence
💗 Pink Rose Quartz centerpiece as a bold but delicate expression of love that represents strength in vulnerability.
The pattern of the SLII (Goddess Edition) Waistbeads is unique with precision unmatched.
If your ready to:
✨ Easily Beautify your waist line, no matter your size or body type.
✨ Stand out from the rest.
✨ Evolve into your higher self.
SLII (Goddess Edition) Waistbeads are perfect for you.